My favorite shoes, comfortable shoes for narrow feet
My new favorite shoes are pictured below. My earlier favorite shoes are shown on the left;
Reebok RealFlex Shoes
I recently purchased a pair of the RealFlex shoes, and love how they feel. They are lightweight and very flexible. They are form fitting around my heel. The upper fabric is also lightweight with give to it. I didn't even need to add innersoles to these.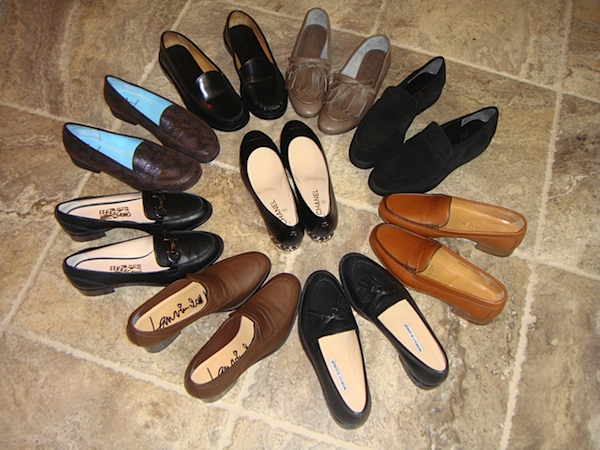 Comfortable Shoes
Sometimes I just want comfy and flexible.
I like my shoes light weight and flexible. There was a pair that I liked so much that I wanted a new pair just like them, but they weren't to be found. I contacted Nike and found out that Nike changes their styles every three to four months. Did you know shoe styles could change so quickly?
Comfortable Walking Shoes
Shoes meant for walking
There really is a difference in how athletic shoes are constructed, depending on what they are to be used for. The foot comes down differently when one is running as opposed to when they are walking.
Comfortable Dress Shoes for Narrow Feet
The heal of your foot sits lower in Earth Shoes.
The earth shoes have a lower heal, so I did also purchase heal inserts (which still allows a lower heal but the back of the shoes hits in a better place for me) and inner soles to help with the fit; to help them be more snug. The amazing thing is however, is that there wasn't any major break-in period. They were comfortable from the start. The rounded toe is nice and roomy. The shoe I got was a B, and some styles also come in wide.